HEART-LIGHT-REIKI, LLC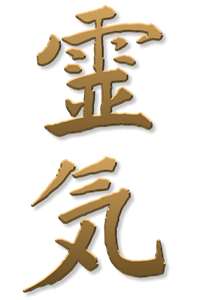 This is the website of Patricia (Patty) Penner, Traditional Usui Reiki and Karuna Reiki® Master Teacher, Crystal Healer, Healing Touch Student (Level II), Emotion Code Practitioner, and Certified Intuitive Life/Career Coach and Certified Intuitive Grief Coach.  I connect others to the Divine energy that is Reiki in Traditional Usui & Karuna Reiki® healing sessions, as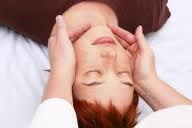 well as teaching all levels of training in both Traditional Usui and Karuna Reiki®.  
As as a Certified Crystal Healer in two lineages, I like to combine crystals and stones with Reiki sessions when I am guided to do so. I may also receive guidance that my client should be wearing or carrying on their person a particular crystal or stone for health reasons, or for protection.
I perform three specific types of Crystal Chakra Balancing sessions (see "CRYSTAL HEALING" under the "SERVICES" pull down menu above). All the Reiki, Crystal Healing and Healing Touch sessions I perform at my home office include lying on my "Professional Amethyst BIOMAT" (for more information on the "BIOMAT", look under the "SERVICES" pull down menu above).  My home office in Madison, Wisconsin is conveniently located off the Beltline at Rimrock Rd.
Besides all the information on my services and my credentials you will find on this website, are the answers to many of your questions about Traditional Usui Reiki, Karuna Reiki®, Crystal Healing, Aromatherapy, Healing Touch, Emotion Code and Intuitive Life Coaching and Intuitive Grief Coaching, all under the "SERVICES" menu, with some other added info under the "EXPLANATIONS" menu.
If you are already a Reiki Practitioner, please visit the "Resources" page for books, CD's, DVD's, and other website suggestions.  You can also sign up for my monthly Reiki/Crystal Healing Newsletter, or check out my blog (go the the BLOG menu). Lots of information there, or join one or both of my Reiki  and Crystal Healing Facebook Groups – "REIKI FOR YOU AND ME" or "REIKI FOR YOU AND ME  DISTANT HEALING GROUP" – links provided below:
https://www.facebook.com/groups/118841688139061/     (REIKI FOR YOU AND ME)
https://www.facebook.com/groups/ReikiForYouAndMeDistantHealing/
https://www.facebook.com/groups/482174938658533/   (The Magic of Crystals and Stones)
If you are interested in what some of my clients and students have to say about my services, please visit the "TESTIMONIALS" menu.
 TO BOOK A SESSION RIGHT NOW, TAP ON THE LINK BELOW WHERE IT SAYS "SCHEDULE NOW!

I am always happy to answer any questions or concerns about Reiki, or any other topic on this website, so feel free to contact me by phone or email with your questions ( go to the "CONTACT" menu above).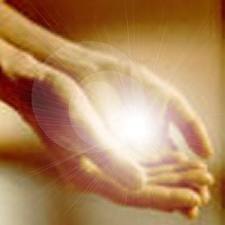 Some Facts about Reiki:
Reiki can improve your health by giving you more energy and stamina, helping you to gain peace of mind, and a sense of overall well-being and much more, whether it be through having a series of Reiki sessions or having Reiki sessions on a maintenance basis, or becoming Reiki: taking a Reiki class and being connected to the energy so that you can channel it for your own healing or your loved ones and pets.
We use particular hand positions during the session that relate to the all the major systems of the body and the 7 major Chakras, and to any areas of the body where there is pain or other health issues,  which increases the flow of life force energy to those areas, thus enhancing the healing process.  Many people including  Reiki practitioners and clients claim they received help with stress, headaches, insomnia, upset stomach, diabetes, sprains and other minor aliments.  Once in a while there are even reports of miraculous healings.
Reiki recharges your life force energy when it is low by acting as a "battery charger."  It's more difficult for your body to deal with stress when your store of life force energy is low, which makes you more susceptible to dis-ease. When your life force energy is strong, you feel strong and can more easily deal with life's stresses, and are less likely to develop illnesses.  It is said that Reiki is a technique that increases a person's supply of life force energy or Chi, or(Ki in Japan, Prana is India, Manna in Hawaii.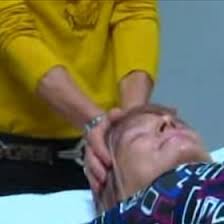 BENEFITS OF A REIKI SESSION:
The relaxation achieved during a Reiki session allows muscles to relax which increases blood psychological healing, including the release of anger, fear, worry, sadness and other unhealthy emotions, and replacing them with feelings of self-worth, confidence and tranquility.
REIKI IN HOSPITALS: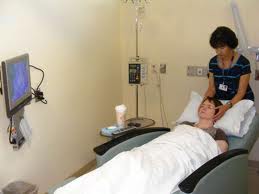 Reiki is becoming more and more widely accepted by the medical community with over 800 hospitals in the United States alone offering Reiki as a standard part of hospital care.  A recent research study at Hartford Hospital in Hartford, Cn., indicated that Reiki improved patients sleep by 86%, reduced pain by 78%, reduced nausea by 80%, and reduced anxiety during pregnancy by 94%.
Nurses report that it helps their patients heal faster with less pain, reduces stress and improves mental attitude, improves appetite, and reduces the negative side effects of chemotherapy, radiation and other medical procedures.
For more on the origins of Reiki and its founder see the "WHAT IS REIKI" tab above.  You can also find out more about Karuna Reiki®, Crystal Healing, Life Coaching,T'ai Chi. and Qigong there also.
Many people have gained relief from chronic pain, out of control diabetes, migraines, depression, anxiety, fatigue and much more after having a series of Reiki sessions or taking Reiki classes and learning how to treat themselves with Reiki.  (see "TESTIMONIALS" tab).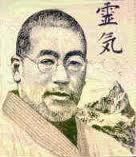 The secret art of inviting happiness,
the miraculous medicine of all diseases.

"Just for today, do not anger
Do not worry and be filled with gratitude
Devote yourself to your work. Be kind to people.
Every morning and evening, join your hands in prayer.
Pray these words to your heart
and chant these words with your mouth"
Usui Reiki Treatment for the improvement of body and mind
The founder , Mikao Usui

For YELP deals go to my YELP Account:
http://www.yelp.com/biz/heart-light-reiki-llc-madison-2
Find me on LinkedIn:   https://www.linkedin.com/in/pattypenner?trk=hp-identity-name
#HeartLightReiki
Check out my Facebook  Pages and Groups:
https://www.facebook.com/heartlightreiki/
https://www.facebook.com/fybintuitivelifecoaching/
https://www.facebook.com/1686507578255678
https://www.facebook.com/48217493858533
https//www.facebook.com/118841588138061
https://www.facebook.com/ReikiForYouAndMeDistantHealing