ABOUT PATTY
My Credentials: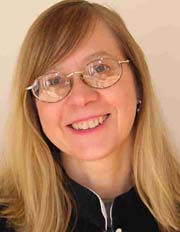 Certified to Reiki Levels I, II and IIIa (Master Practitioner) with Billie Topa Tate, Mystical Sciences Institute, Evanston, IL, September 23, 2004 (http://msi-healing.com/)
Gold Medalist – 24 Movement Yang Style Tai Chi Chuan, 3rd Annual Wu-Shu Gong-Fu Tournament, Skokie, IL, June 2004.
Certified to Level I, II, and III in Yang Style Tai Chi Chuan by Master Hong-Chao Zhang of the Chinese Gong Fu Institute, Chicago, IL in March of 2005
Certified to Reiki Level IIIb (Master Teacher) with Arline Rowden, Wisconsin Reiki, Edgerton, WI, Sept. 22, 2005
Certified to Level I in Integrated Energy Therapy in 2006 –

http://www.integratedenergytherapy.net/

Completed training in the Basic Level of Pranic Healing – 2006

http://pranichealing.com/

Graduate of the Awakening Your Light Body Course, November 16, 2006
Minister of the Universal Life Church – Feb.2006 – 

http://www.themonastery.org/

Certified to Level I Crystal Healing by Diane Bloom of http://freespiritcrystals.com/ on March 25, 2007.
Certified in Alaya Crystal Healing Course (through Ashley Leavy), June 23, 2011 (http://www.loveandlighthealingschool.com/)
Certified to Karuna Reiki® Levels I & II in May of 2012 by  Joan Pape, FSOA: RMT  (Wellness By Intention) of Blue Mounds, Wisconsin.
Affiliate Member of the International Center for Reiki Training – 

http://www.reiki.org/

 

 

 

 

Young Living Oil Distributor – July, 2012 – 

https://www.youngliving.com/en_US

Certified to Karuna Reiki® Level III (Master Practitioner) & Level IV (Master Teacher) in August of 2013 by Joan Pape
Certified to Crystal Reiki Master

 

Teacher

– May 2013

Certified Angel Card Reader through Hay House, Inc. – Oct. 2013 

Certified to Level III Stone Grid Practitioner – October 2013
Certified to Professional Intuitive Life Coach – January 2013 – 

http://careerintuitive.info/



Certified to Professional Intuitive Grief Coach – Aug. 2, 2014 –

 http://careerintuitive.info/



Level One Healing Touch Student – August 23, 2015

www.healingtouchprogram.com

Became a certified Emotion Code Practitioner – March 17, 2016

www.drbradleynelson.com

Healing Touch Level II – 1/28-29/2017
Healing Touch Level III – 6/25-25/17
HOW I CAME TO BE DOING WHAT I DO:
Not in my wildest dreams would I have thought that at age 55, my life would take such a 360 degree turn. Having worked in about every field imaginable (secretary and executive secretary, receptionist, billing departmnt, medical transcriber, retail store manager, retail sales clerk, college student, medical assistant, real estate agent, professional quilt maker,  and T'ai Chi & Qigong Instructor, who would have thought that a major illness would turn my life upside down, and lead me on a path that I never would have even imagined was possible.
T'ai Chi Ch'uan came to me at a very low point in my life, and led me back to health and sanity, and has helped tremendously to keep me there. I felt compelled to bring this information to other people who were suffering just as I was, and vowed to to learn how to teach it, and to spread the word that you don't have to suffer with no energy or stamina, and with anxiety and depression, barely alive. T'ai Chi can change your life.  Learning and teaching T'ai Chi led me into the world of Qigong, and then into the world of healers.
One day in class my T'ai Chi teacher announced she needed to retire and asked who would like to take over for her.  I piped up and said I would, and everyone in class agreed (by that time I had been studying with her for many years and was already teaching elsewhere). She took me aside  at that point and said did you know you are doing healing work when you are teaching T'ai Chi? (T'ai Chi is a form of Chinese Medicine just like Qigong and Acupuncture).  I was stunned. Somewhere in the back of my mind I knew we were on some level (other women in the class reported improvement in blood work, blood pressure, flexibility, stamina, balance, and one even reported healing going on from a serious chronic disease), but understanding and acknowledging that this was what was going on just wasn't on my radar.
Then one of my classmates became Reiki, and I had a session with her, and had a knowing that I just had to become Reiki too.  I quickly found a teacher, became attuned, and began channeling Reiki. Again, I had a knowing that I was to take all the levels of training and become a teacher of Reiki also.
Then, once again Spirit had other plans for us. Our home in Illinois was found to contain very high levels of toxic mold, and we were forced to sell it and move, ending up in a totally different state, something I never would even imagined doing just few short years before. I fell into a job situation shortly after moving to Wisconsin that not only provided much needed income but wholeheartedly embraced my dreams of doing Reiki sessions and teaching Reiki, and T'ai Chi and Qigong classes locally.
My once minimal intuitive abilities blossomed and have become more and more a part of my life and work with Reiki. I now embrace my gifts as a Psychic and Medium. These gifts come alive in all the work I do, and continue to grow.
Early on when we moved here,  I joined a Psychic Playgroup led by "Angel Gal" Wendy, a graduate of Dr. Doreen Virtue's Mediumship Mentoring Program, Professional Spiritual Teacher Training Course, and Certified Angel Therapy Practitioner ™, who taught us how to do Angel Card Readings.  I became a Certified Angel Card Reader myself  through Doreen Virtue and Hay House in October of 2013.  I also studied Mediumship for a year at the Spiritualist Church In Madison, Wisc. , and was a Spiritual Healer there.
I continue to take more classes to hone my skills, and add new ones. I've met so many wonderful and amazing people through  all these modalities, and have experienced some of the most profound meditative states I've ever known.  I am amazed daily at how far I have come as a healer and practitioner. I know I am finally on my soul's true path and it's the best feeling in the world.
Back to top