REIKI SESSIONS
Reiki Sessions (both Traditional Usui Reiki & Karuna Reiki®)

Add On's To Reiki Sessions

Surrogate Reiki Sessions

Distant Reiki Healing Sessions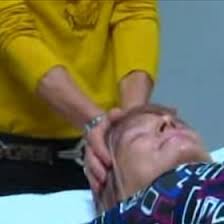 I am available to perform both Traditional Usui and Karuna Reiki® sessions at my home office in Madison, Wisconsin. Directions/map).  You can either have Reiki administered to just the front of your body, or both the front and back of your body, and receive either Usui or Karuna  Reiki®.  Additionally, there are many other services you can include in your session referred to as  "add on's (see below).  Prices for sessions and "add on's" are on my booking site:     https://www.schedulicity.com/scheduling/HLHK5M
To see an explanation on what you can expect to experience during a Reiki session, go to the "What Happens During a Reiki Session" page of this website on the pull down menu.  
It is universally understood that the most well known benefit of having a Reiki session is deep relaxation, which is very beneficial for reducing stress. Many people regularly report experiencing a deep state of  relaxation while receiving Reiki, which comes with the realization that they know now just how tense and wired they were beforehand.  It is quite common for someone receiving Reiki to fall into a very deep sleep referred to as "Reiki Slumber" early on in the session, and when the session ends, report that they don't remember the last time they felt so relaxed and peaceful, and feel very rested and relaxed.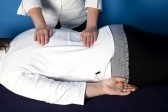 Reiki activates and enhances your body's own ability to heal. Your  body already possesses it's own natural healing process: when you cut yourself you heal, when you have surgery you heal, when you get a cold or a flu, you heal.  However, this natural healing process cannot be activated unless you are completely at rest, calm and relaxed. Reiki takes you to that calm, relaxed and restful place so that your own natural healing process can kick in, AND it enhances it. What is the first thing a doctor tells you to do when you get sick?  Go home and GET SOME REST!
A typical Reiki session with me is a minimum of 2 hours and may include the following: Traditional Usui or Karuna Reiki®, Crystal Healing, and/or Healing Touch, and all are performed on my Professional Amethyst  BIOMAT. We will discuss before your session, the reason/s you've come in for treatment, and there is a "permission to treat" form to fill out. There will  also be a discussion afterwards around what went on during your session on both your end and my end, and to discuss future treatment options.
For more information on Traditional Usui Reiki, Karuna Reiki®, Crystal Healing, Healing Touch, and the BIOMAT, look under the "SERVICES"  pull down menu.  Additional information is available also under the "EXPLANATIONS" pull down menu.
CANCELLATION POLICY: 24-hour notice is required if you are unable to make your appointment. Failure to do so will result in your being responsible for paying for the session in full.
   TO CONTACT ME, GO THE "CONTACT" PULL DOWN TAB ON THIS SITE
You can now book me online through  SCHEDULICITY by clicking on the  "SCHEDULE NOW" button on front page of this website, in the middle of the page.  There are many options available to you in the menu of services on my Schedulicity site, the prices of which are listed on the booking site.
https://www.schedulicity.com/scheduling/HLHK5M
ADD ON'S TO A REIKI SESSION:
The average person typically is clueless as to what of all the interventions that I do would be of the most beneficial to them at the time of their session.  As I am a very experienced and successful dowser, I just ask my pendulum what would be the best choice/s of treatment at that time for my client.  My clients have come to know  and trust that this method is very accurate. However, the client has the last word on what we decide to do.  Here is a list of just some of the "add ons" that I perform that are available to you:
Crystal Healing Wand Body Balancing or Pain Reduction Technique: Using two single terminated Crystal Healing Wands that I was specifically attuned to use for this purpose, I apply them to the body in 3 separate areas for approximately 5 minutes in each area.  This technique brings the body into balance and relaxes  the individual deeply, and is excellent to use before a Reiki session to help a nervous or anxious person relax so they are more receptive to the healing energy. The Crystal Healing Wands can also be administered to an area of pain (one on each side of the area) for pain reduction for 15-20 minutes.
Reiki Psychic Surgery:  A Reiki technique used to remove energetic blockages in the body or energy field, incorporating visualization and Reiki, and visualization to remove it the blockage and heal the area or void where it was.
Crystal Chakra Balancing Layout:  Seven crystals/stones that correspond to the colors of each of the 7 major chakras are placed on the body on each of the chakras, and are left on the body during the Reiki session with the intention of opening, clearing and balancing them. The crystals/stones become supercharged with Reiki during the session and can be taken home and reused for this purpose for even more healing benefits. (see Chakra Stone sets  below). 
Crystal Chakra Layout Crystal/Stone Sets: You can now purchase the set of crystals/stones that were used in your Crystal Chakra Layout add on.  You can take the set home and place the crystals/stones on your body on the chakras for 10-15 minutes a day for 5-7 days for even more healing benefits (see examples and more information under "CRYSTAL HEALING" in the "EXPLANATIONS" pull down menu.) Sets are $20.
 Reiki Chakra Balancing: This technique involves the use of a pendulum to assess all the chakras to see which ones are are open and balanced.  Once determined which one/s are in need of some balancing, I assist my client in deciding which one I will be working on using a special Reiki technique during the Reiki session. It is only necessary to work on one chakra per session.  After the session is over and re-assess the chakras, the result is a domino-like effect whereby all the chakras are now open, clear and balanced, even if several were not in the beginning of the session.
ALL OF THE FOLLOWING HEALING TOUCH TECHNIQUES: 
One Hour Healing Touch Sequence
The Chakra Connection
The Chakra Spread
Mind Clearing and Modified Mind Clearing
Pain Drain
Spiral Meditation
Healing Touch Sequence with Back  & Neck Techniques
Skudder technique
Magnetic clearing, Magnetic passes
Ultrasound and laser
Chakra Connection with Body Centered Interview
For definitions of all these Healing Touch Techniques, please refer to the HEALING TOUCH page of this website.
I accept cash, checks and also credit cards (through Square), for all my services.
CONSULTATIONS:
I am happy to meet with you for a consultation either before your Reiki session or Reiki class.  I highly recommend that you meet first with any Reiki Practitioner or Reiki Teacher you are considering either having a Reiki session with, or taking Reiki classes from, so that you can decide if they are a good fit for you.  Also it is a good opportunity to check out their office and get a feel for where they are at. Their healing space can reveal a lot of information about them. There is no charge for this service.
PACKAGE DISCOUNTS FOR REIKI SESSIONS:
Just like massage or any other alternative healing modality, you wouldn't have just one Reiki session. I offer discounted packages for my services to make Reiki more accessible. I do not prescribe Reiki (to do so in my opinion is unethical).  I have no idea how many sessions any particular individual is going to need for any particular set of issues.  I tell my clients to go home and process the session, and if they began to notice improvements and want to continue treatment, they know where to reach me.
That being said, there is a protocol for treating chronic and severe issues, such as cancer, MS, out of control diabetes, or recovering from major surgery, etc.: 3 sessions the first two to three weeks, two sessions for several more weeks in a row, and then tapering off to once a week for awhile, and then monthly maintenance visits until the condition is resolved, followed by quarterly or biannual visits. This can obviously get very expensive, so discounted packages can make it more affordable and doable, but you might also want to consider just becoming Reiki (taking a Reiki class and becoming connected to the energy so that you can channel it for yourself) under these circumstances, or have someone in your household become Reiki so that they can be giving you Reiki on daily basis as needed.
5 Reiki Sessions – 10% discount

10 Reiki sessions – 15% discount
15-20 Reiki sessions – 20% discount
GIFT CERTIFICATES 
 The purchase of one gift certificate entitles the purchaser to a 10% discount off any of my services.  The purchase of three certificates entitles the purchaser to a 15% discount off any of my services.  The purchase of 5 or more certificates, entitles the purchaser to a FREE session of their choosing.  
SURROGATE REIKI SESSIONS: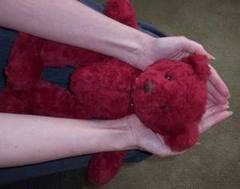 An alternative to an "in house" Reiki session for those who are house bound, have transportation issues or do not live in other parts of the country or other countries is a Surrogate Distant or Remote Reiki Healing session (a common practice among Reiki Practitioners). This one hour or longer session  is performed by the practitioner in their home or office on a surrogate. Most Reiki practitioners use a stuffed animal or special Reiki Healing Doll to stand in (act as a proxy) for the client. 
The Reiki practitioner performs an entire Reiki session on the surrogate, intending that it act as a stand in for the client. This means that they administer Reiki to the surrogate, including front and back of the body, paying special attention to any area/s of concern that the client has alerted them to. 
Just as in a "hands on" Reiki healing session, the practitioners hands heat up, they can feel the energy flowing in to do whatever is required in whatever areas they are working in, energy blocks (knots or pockets of stuck negative emotional energy) are released as well as muscle tension, and the chakras are opened, cleared and balanced. Reiki can also act as analgesic (pain reliever). 
Everything that would happen in an "in person" session happens in a Surrogate Distant Healing Reiki session. Many of my clients who have received these sessions claim that they are just as powerful if not more so, than any "hands on" session I have given them.  As an Intuitive, I may also receive guidance or information about my client and their condition during these sessions, just as I may do in any hands on sessions that I perform. 
An appointment is required for this service just like any other Reiki session.  You have to either sit quietly or lie down for a little over an hour, as it is common for people having any type of Reiki session to fall asleep. Also if you are up and around going about your daily life, you may not be aware at all as to what is going on in your body during the session and therefore will not be as aware of all that is taking place, and will not be able to give me feedback after the session, which is a very necessary part of the session. 
(If the session is for a pet (dog, cat, horse, etc.) the session generally takes less time (about 30 minutes) and here are no restrictions as to what the pet as to be doing). 
After the session, I will call or email you to discuss what areas were taking in Reiki the most, if there were any block releases, and whatever else took place during the session, relay any intuitive information I received during the session, and get your feedback. 
Here is an excellent article on using a surrogate to send Distant Reiki:
http://healing.about.com/od/reiki/ss/reiki-surrogate.htmnt 
Fee for this service is $70.00 payable by check or credit card (I take credit cards over the phone through SQUARE).
To schedule an appointment for this service  go to the "CONTACT" button on this website and email with your issues, and location so we can arrange a convenient day and time.
DISTANT REIKI HEALING (ABSENTEE/REMOTE OR DISTANT HEALING):

Reiki can be sent to any person, place or thing, either in real time or to the past or future.  This is known in the Reiki world as "Distant Reiki Healing,"  "Distant Healing" or "Absentee/Remote Healing".  Reiki practitioners are generally taught to do this in a Level II class. 
It is not uncommon for the recipients of the healing energy to report amazing, almost miraculous results.  Very much like prayer has been documented to help people who are ill, having surgery or going through emotional trauma and pain, Reiki's efficacy from Distant Reiki healing can be very profound.
Distant Reiki Healing can also assist someone who is in transition to cross over more easily and comfortably.  Doctors and nurses have reported being amazed by the the ease of a transition, or the quick and easy recovery of a patient after surgery, or other kinds of medical procedures that require hospitalization, who have been receiving Distant Reiki Healing.   I would put the clients request for healing into my "Reiki box" and give Reiki to the box everyday for seven days.    It is not a one time deal – it is a week long procedure.
(A Reiki box is utilized when sending Distant Reiki Healing to make it easier to send Reiki to multiple requests at the same time.  The persons situation, first name, last initial and location are written on a piece of paper and the paper is given Reiki  using Reiki symbols, and then it's placed in the box. Then the box is given Reiki (using Reiki symbols).  The box is then given Reiki everyday for 7 days.  At the end of 7 days the piece of paper comes out and the situation is re-evaluated – should Reiki continue to be sent or has the situation resolved).
To request a Distant Healing Reiki Session for yourself or for someone else, I require a picture of you or the person you are requesting Reiki for (it does not have to be current).  If a picture is not available, the energy will still go out to who it is intended for, it just helps to have it. I also require a first name, last initial, location and what specific problems you/they are having  issues with.
Fee for this service is $60.00, payable by check or credit card. I take credit cards through SQUARE.  You can also mail in a check, when it clears, we do the session.
To schedule an appointment for this service,  go the "
CONTACT
" tab above and email or call me.